About Stitch¶
Stitch uses patented algorithms to evaluate massive volumes of data to discover the hidden connections in your customer records that identify unique individuals. Stitch outputs a unified collection of data that assigns a unique identifier to each unique individual that is discovered within your customer records.
Stitch tab¶
The Stitch tab shows detailed results of the Stitch process, which takes customer data, extracts customer records, and then compares record pairs using over 40 different machine learning models. Each record pair is given a score, which represents the strength of the match. Amperity creates clusters of records based on the connection between pairs, and then gives each cluster a unique Amperity ID.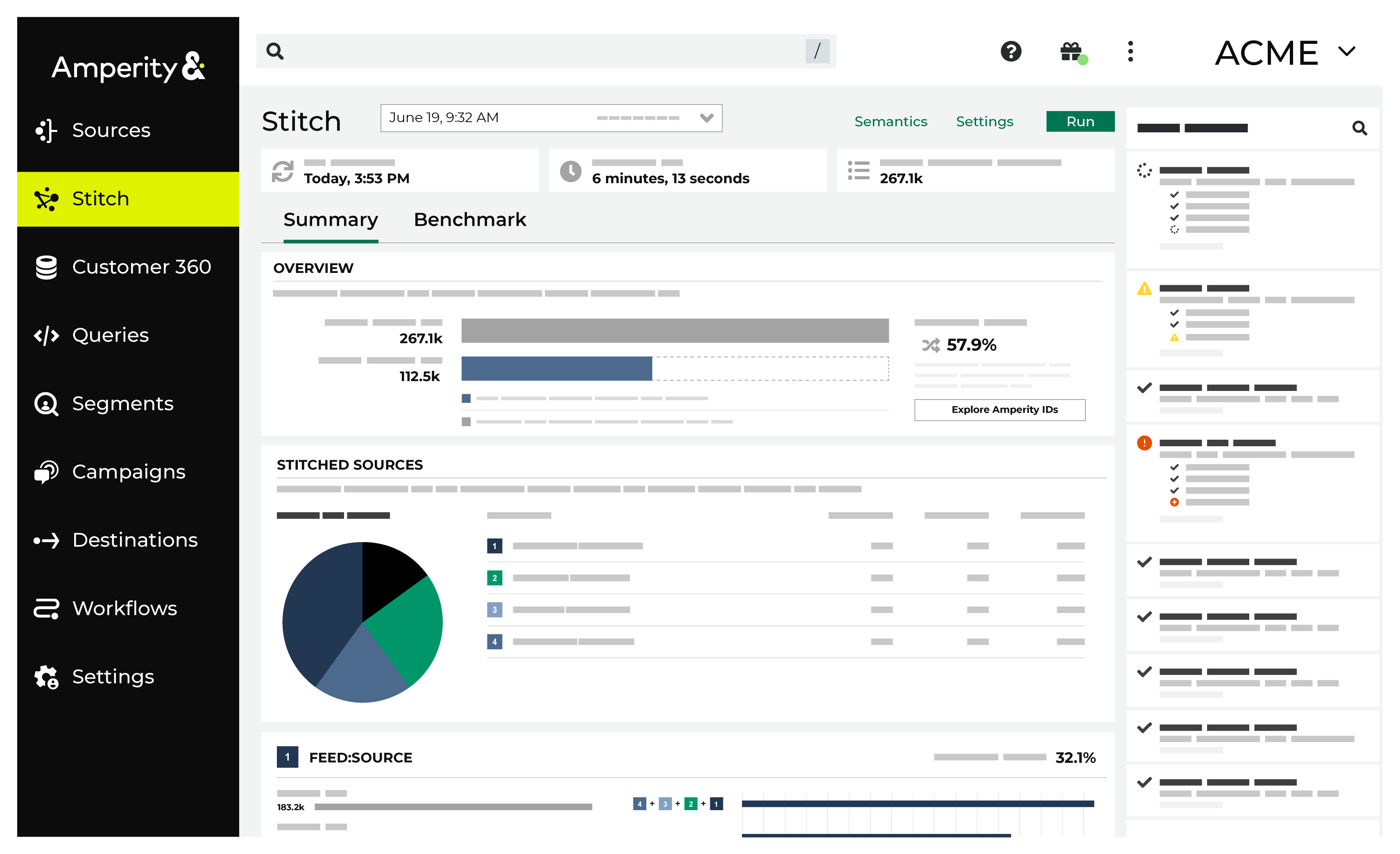 Run Stitch¶
A Stitch run can be started manually by clicking the Run button at the top of the Stitch tab. A Stitch run may be started automatically by an upstream process, such as after successful domain table updates that were initiated by courier group automation.
Select domain tables¶
Stitch only runs against selected domain tables. A domain table is made available to Stitch by the Make available to Stitch configuration setting in the Feed Editor.
A domain table that is made available to Stitch must also be selected from the list of domain tables in the Stitch settings dialog box.
Each selected table is processed and compared for identity resolution, after which Amperity IDs are assigned to each of your unique customers that are discovered across all domain tables that are included in the Stitch run.
To add tables to the Stitch run
From the Stitch tab, click Settings. This opens the Stitch settings dialog box. On the Stitched tables tab, select each of the tables to include in Stitch results, and then click Save.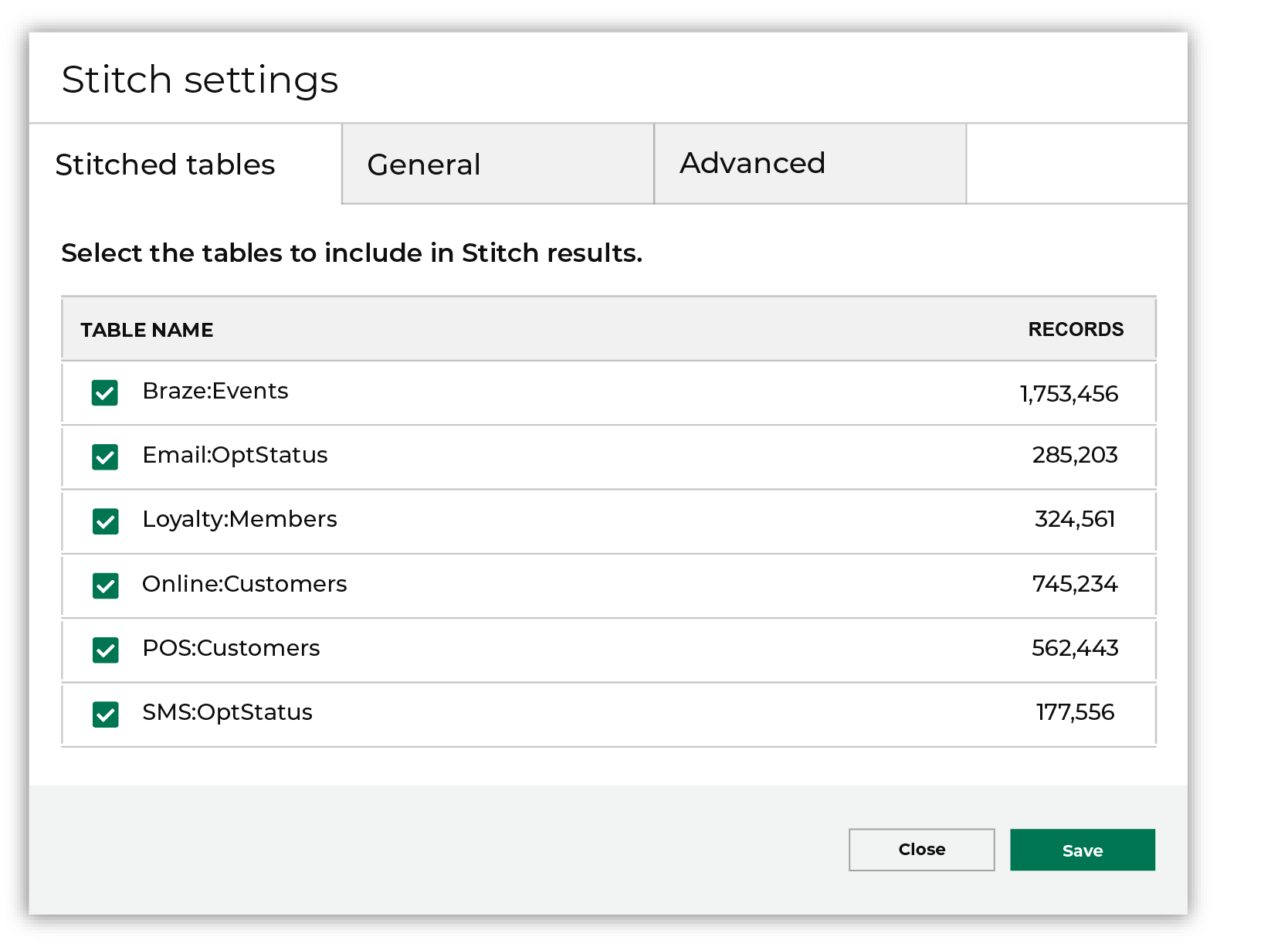 After you have selected the list of tables to include in Stitch results, return to the Stitch page, and then click Run.
Note
Only tables with the Make available to Stitch setting enabled in the Feed Editor are available for selection from the Stitched tables tab in the Stitch settings dialog box.
About the Stitch run¶
A Stitch run takes a certain amount of time, depending on the size of the data analyzed and the number of potential pairs in the data. In general, you should expect to wait at least 20 minutes (but as much as 2 hours) for a Stitch run to complete.
You can navigate to other areas of Amperity and do other tasks while waiting for Stitch to complete successfully. Stitch has two notifications: the Stitch run, and then the Stitch report. The UI will refresh with updates when the Stitch report has been generated.
Important
Before starting the Stitch run, verify that all tables that should be analyzed by Stitch have been made available to Stitch via the Feed Editor, that all processes that load data to Amperity (including couriers, feeds, and domain tables) have finished processing, and that all domain tables are selected.