About feeds¶
A feed defines how data should be loaded into a domain table, including specifying which columns are required and which columns should be associated with a semantic tag that indicates that column contains customer profile (PII) and transactions data.
What a feed does:
Associates columns in customer data with semantics in Amperity.

Assigns column renames, when necessary.

Assigns the data source types Amperity needs for data consistency during the Stitch process.

Are grouped by data source when more than one feed exists for a data source category
What a feed needs:
An input data source, typically (but not always) managed by a courier.

A 1:1 relationship with a courier for large data sources; couriers are run in parallel whereas feeds run sequentially.

Correctly tagged foreign keys, especially if the field associated with that key is shared across feeds. (This is because most tenants deterministically match on foreign keys.)

Tip

You can have any number of feeds populated in a courier. However, it is recommended to keep one feed per courier if possible, because couriers can be parallelized, but feeds within a courier are run sequentially.
Feed Editor¶
The Feed Editor is the second step in the process of adding a new data source to Amperity. The Feed Editor is the interface in which you assign field types, apply semantic tags and primary keys, and indicate if the data associated with this feed should be made available to Stitch.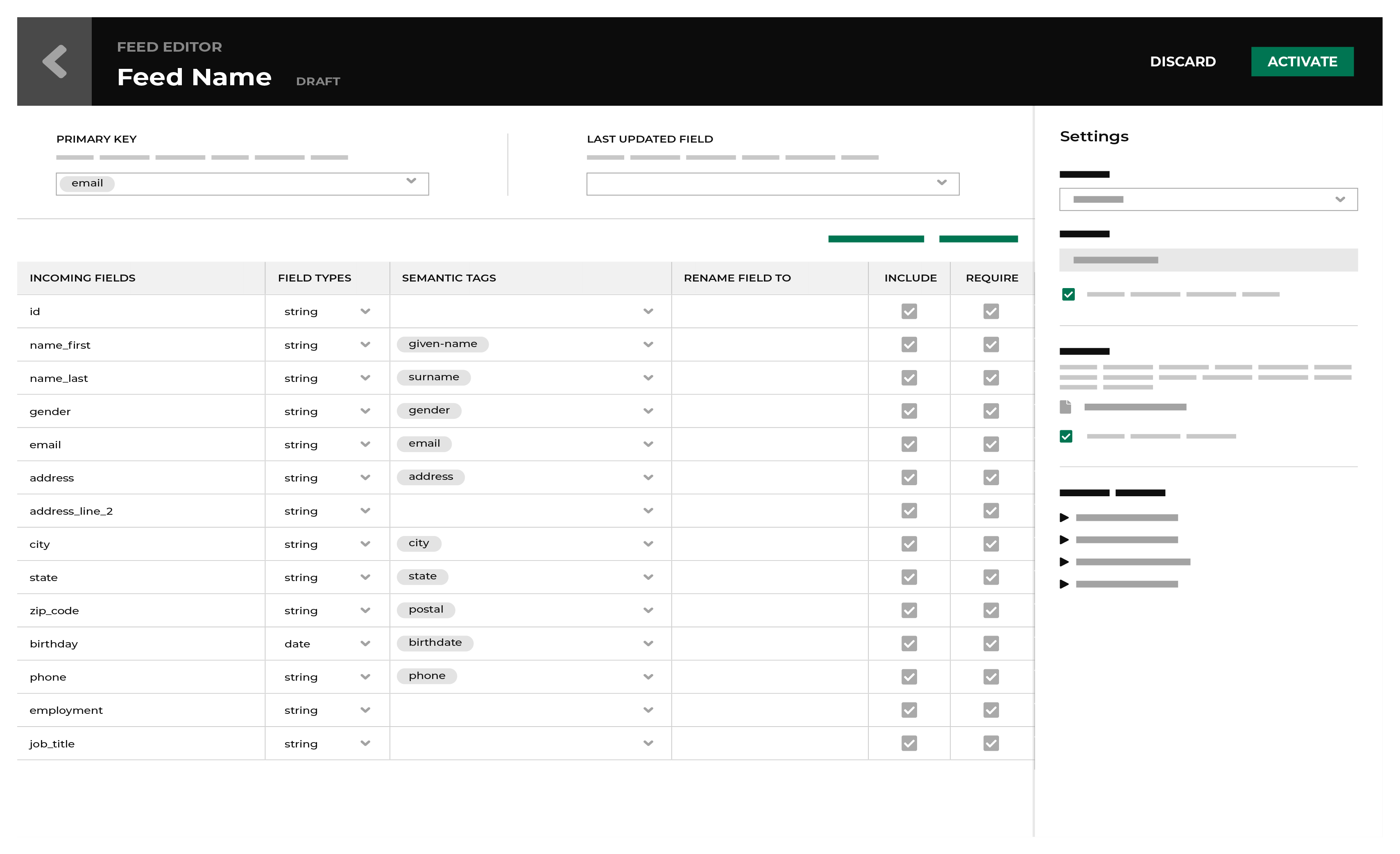 Field types¶
All columns from all data sources that are loaded to Amperity must be aligned to the following field types:
How-tos¶
The Sources page shows the status of all feeds, including when they last ran or updated, how many records were added, and their current status.
This section describes individual tasks that are related to managing feeds: